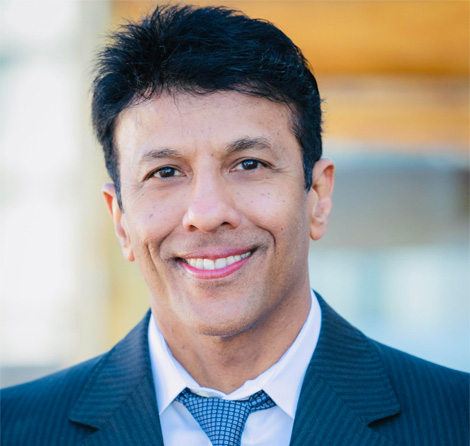 MAHESH K. SHETTY
MD, FRCR, FACR, FAIUM
ABOUT US
Dr. Mahesh Shetty is a Clinical Professor of Radiology at Baylor College of Medicine. He has been practicing in the Medical center since 1995 after completion of a radiology residency at the University of Chicago and a Fellowship in Body Imaging at Baylor College of Medicine. He holds board certification equivalent post graduate diplomas from India and the U.K. He also holds the distinction of being granted fellowship in the American College of Radiology, Society of Breast Imaging and the American Institute of Ultrasound in Medicine. Dr. Shetty has interpreted over 220,000 screening mammograms in a practice spanning 27 years.
Dr. Shetty's clinical expertise is in Breast and Gynecological Imaging. He is extensively published in his area of expertise and has authored two text books, three special issue Journals, book chapters and clinical research papers. He has served as the director of Mammography at Ben-Taub General Hospital and more recently at the Woman's Hospital of Texas. A past president of the Houston Radiological Society and an examiner in Mammography for the American Board of Radiology. He is a recognized International Visiting Professor of the Radiological Society of North America and has lectured extensively in Asia, Europe, Africa and Latin America.
WHY CHOOSE Pink Door Imaging
Dr. Shetty established Pink Door Imaging and Pink Door Imaging Center in 2015 to provide an easy access, high quality and specialized Breast and Gynecological Imaging in a boutique concierge like practice setting. Women in central Houston have traditionally received breast and Gynecological imaging care at Hospital based centers or general diagnostic imaging center. Our aim is providing exclusive breast and gynecological imaging in a comforting environment without the hassle of having to deal with a large hospital.
Dr. Shetty is passionate about educating women on the need for regular preventative screening and supplemental screening for those at a higher risk for developing breast cancer. His practice philosophy is patient centered and aims to make the overall experience pleasant for women. He believes in the patient being well informed about the findings of the examinations and its implications on clinical management. He works closely with referring doctors in communicating the results of the imaging studies and thereby facilitate optimal patient care. The staff at the clinic strive to provide patients with a caring and comfortable environment. All major Insurances are accepted and the billing manager works closely with the patients to assist in providing a cost-effective imaging care for patients without insurance.