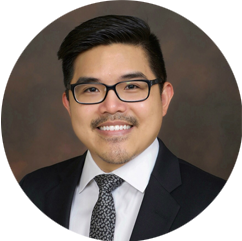 PATRICK LERTDILOK MD
Breast and Gynecological Imager
A passion for technology and an early recognition of medicine as a means to make a difference in the world was central to Dr Lertdilok' s philosophy. With a mother who was a pathologist and many of her eight brothers and sisters also in the medical field, Dr. Lertdilok could have easily followed in the family tradition. Instead, he earned a business degree from the University of Texas at Austin with a focus in Management Information Systems. Familiar with hospitals after visiting and observing his mother in her workplace, he accepted a role with Cerner Corporation, a supplier of health information technology solutions. Dr. Lertdilok soon found that while he enjoyed that his work indirectly contributed to better healthcare, he yearned for a career where he could have a more direct impact on patients' lives. It was with this goal in mind that he chose to pursue a career in medicine.Dr. Lertdilok received his MD from the University of Texas Health Science Center at San Antonio, completed his residency in Diagnostic Radiology at The University of Texas Health Science Center at Houston and completed a one-year Breast Imaging Fellowship at MD Anderson Cancer Center. The choice of radiology was a nod to his fascination with technology and a breast imaging subspecialty allowed him to pull away from the computer screen and engage with his patients.
Dr Lertdilok' s work experience includes being a Breast and Women's Imaging specialist since August of 2018 at the Breast and Imaging Center and Pink Door Imaging. His past experience includes a two years as a Breast Imager at the Rose (6/2018 - 6/2020), three years at the Woman's Hospital of Texas (7/2015-5/2018), and one year at Michael E. DeBakey VA Medical Center (7/2014-7/2015)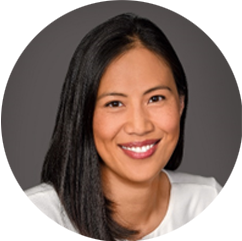 Jennifer Doe
Breast Radiologist
Dr. Jennifer Doe is a board-certified radiologist specializing in breast imaging, including mammograms, breast ultrasound, breast MRI and biopsies.
Born and raised in New Jersey, she was accepted into Albany Medical College while in high school through a six-year combined undergraduate and medical degree program offered through Rensselaer Polytechnic Institute.
She then completed residency at Albany Medical Center and went on to specialty training at Columbia University and St. Barnabas Medical Center. Dr. Doe happily moved to Houston in June 2013 for better opportunities and warmer weather. Dr Doe has been in Breast Imaging practice for 10 years.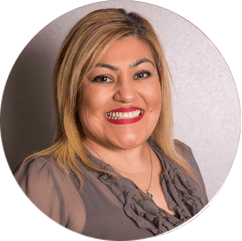 BECKY FLORES
Front office Manager
Becky joins our team with over 18 years of experience in a similar role in several Doctor's practices. She aspires to make every patient feel at home when they walk into the Imaging center. Professionalism and a genuine concern is her hallmark demeanor. Becky has an impressive track record of dealing with patient issues in a timely and efficient manner.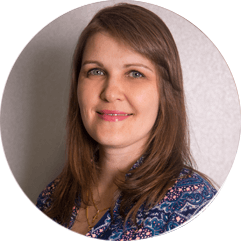 TATIANA JOSEPH RDMS
Ultrasound Technologist
Tatiana graduated from the Coleman College for Health Sciences in the Texas Medical center in 2012. She has worked as a Sonographer at St Lukes Hospital in Pasadena, Texas. She is certified in Abdomen and OBGYN Ultrasound.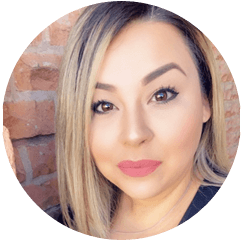 SONIA GARZA
Billing Manager
Sonia joins our team as a Billing and Business Manager. She has over 16 years of experience working for various physician practices ranging from primary care, orthopedics and diagnostic radiology specialty. She strives to make every patient billing experience and visit to our office as pleasant as possible. She efficiently manages the entire billing process from the time the patient first checks in. She very diligently files patient insurance information and follows up to make sure claims are processed in a timely manner. She has a genuine concern for helping patients in any way possible with their insurance/Billing inquires and any other area she may be of assistance to.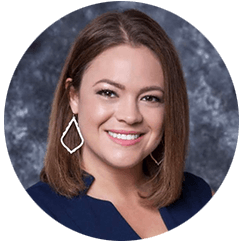 JESSICA RUGG MBA
Business Development Manager
Jessica brings with her over 10 years of experience in healthcare sales, marketing, and business development. During her tenure as AVP of Business Development at a local hospital, she was instrumental in the development and success of the comprehensive women's center, high risk breast cancer program, cancer center, orthopedic program, and spine program. She has proven to excel in building relationships and gaining customer loyalty while increasing volumes.
Longing for more autonomy, she founded JTR Healthcare Consultants, LLC to help physicians and healthcare organizations increase market share and brand awareness through grassroots marketing, digital and print advertising, social media, and traditional networking.
As a native of Southeast Texas, Jessica attended Lamar University in Beaumont, Texas graduating in 2008 with a BBA in Marketing. She decided to continue her education at the University of St. Thomas in Houston, Texas graduating in 2010 with an MBA with concentrations in Healthcare Administration and Finance.
In her free time, Jessica runs Globaluxe Travel planning unique, luxury travel experiences for clients around the world.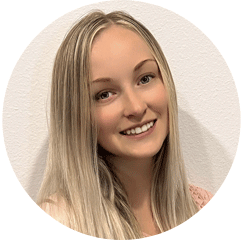 Tori Russell R.T.R.M
Mammography Technologist
Tori graduated from Lone Star College in 2019 with a degree in medical imaging. She found a passion in mammography and became a certified mammography technologist in 2021. Tori joined the Pink Door Imaging team as a Mammography Technologist in August of 2022.